This equipment is CLEAN, REFURBISHED
AND READY TO GO.
Espresso Machines
Sorry, there are none available at this time.
Coffee Machines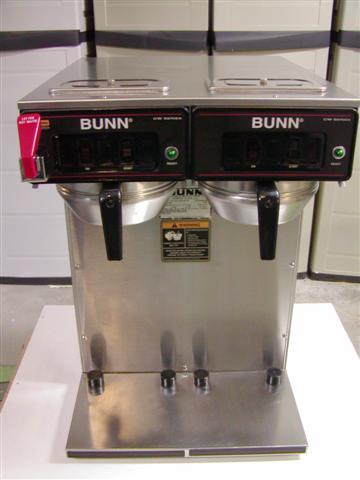 BUNN, CWTF TWIN-APS, 120/240V SF 23400.0041 $450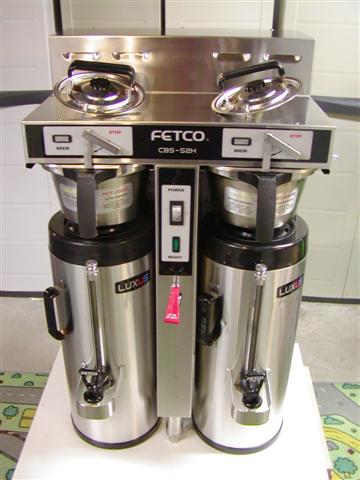 FETCO CBS-52H $800
Grindmaster BA-ASQ 220 Volt airpot coffee brewer $300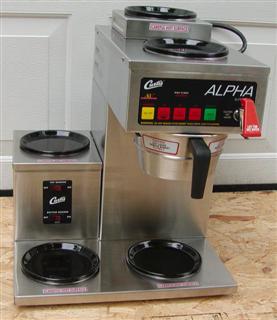 Wilbur Curtis, Alpha 3DS (left) with 5 warmers $275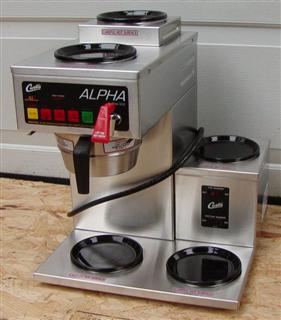 Wilbur Curtis, Alpha 3DS (right) with 5 warmers $275
PICTUREWilbur Curtis, Gemini 312IL $600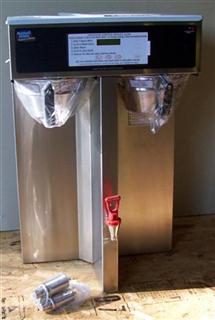 Wilbur Curtis TP2T $900 Similar to the TP15T
Powder drink mix (cappuccino / hot chocolate)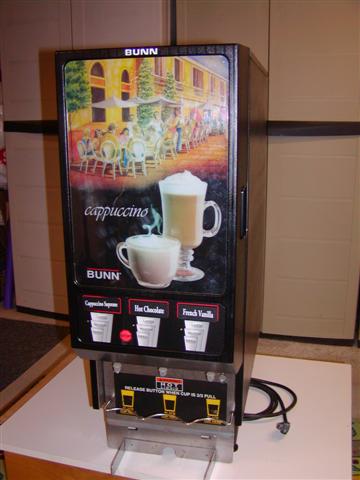 BUNN FMD DBC-3 $800
Grinders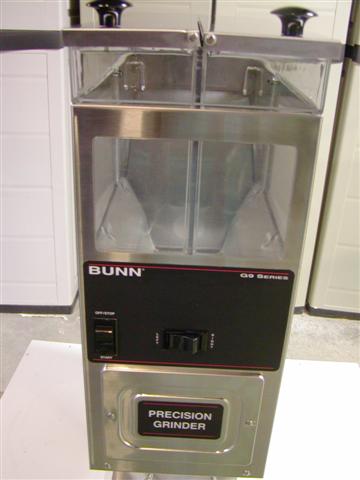 BUNN, G92-T HD coffee grinder $400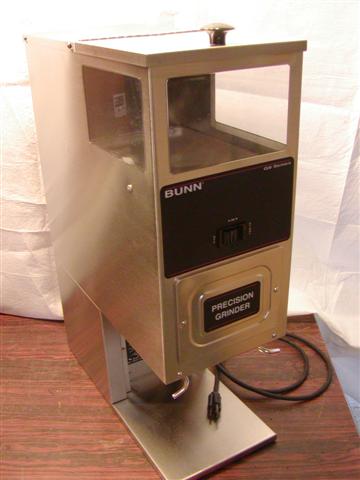 BUNN G9T HD TALL $300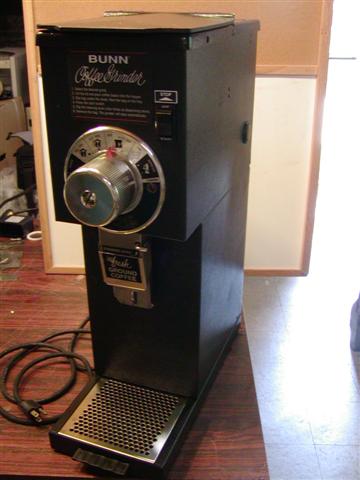 BUNN G1 HD grocery grinder $400
BUNN G1 HD grocery grinder $500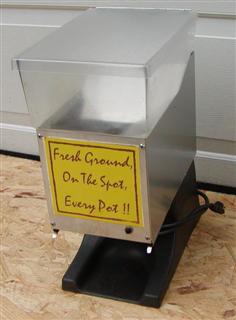 Grindmaster 190 grinder $175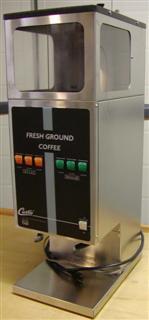 Wilbur Curtis IGL10 grinder $400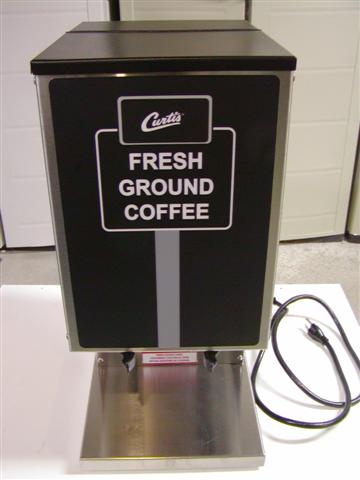 Wilbur Curtis SHG10 grinder $300
Other accessories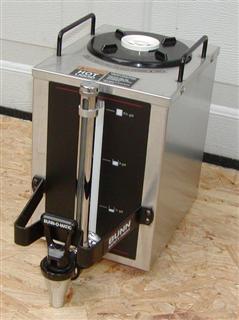 BUNN 1.5GPR-FF $75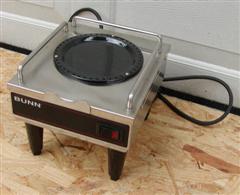 BUNN RSW1 shuttle warmer $50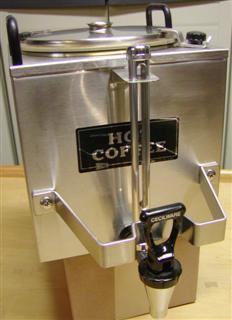 Cecilware Shuttle 1.5 Gallon $65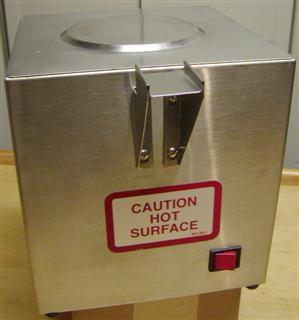 Wilbur Curtis Shuttle Warmer $35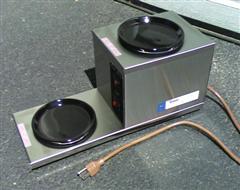 Wilbur Curtis, SCAW-2S-10 decanter warmer $50
Used and Open Box equipment
All used equipment will be refurbished and working perfectly. Please e-mail us if you would like more detailed pictures of a particular item. We provide free technical phone support if you need assistance with this equipment. Are you having a problem with your equipment? You can call even if you didn't buy it from us. We can help troubleshoot and get you the parts.
If you don't see what you are looking for, just give us a call. We have over $30,000 worth of used and open box equipment IN STOCK.
ALL EQUIPMENT PRICES DO NOT INCLUDE SHIPPING. PLEASE CALL FOR A SHIPPING QUOTE. WE DO NOT MAKE ANY EXTRA MONEY ON SHIPPING. YOU PAY WHAT WE PAY.
We accept credit cards